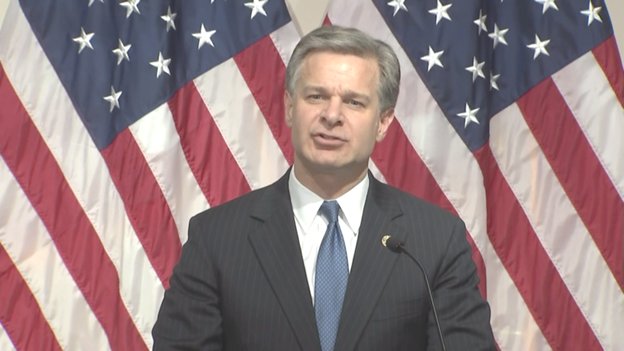 Christopher Wray, the head of the Federal Bureau of Investigations, spoke publicly about the findings of the just-concluded investigation into–among other things–James Comey's 11th-hour actions around the Clinton email investigation, and their effect on the 2016 U.S. Presidential elections.
"We accept the watchdog's findings," said Wray. They're launching an internal review of how the FBI handles "sensitive investigations."
Mr. Trump won't like this, but FBI's rank and file will. Wray seemed to be speaking to them, and they'll take heart. Wray spoke soberly, with repeated reference to the rule of law.